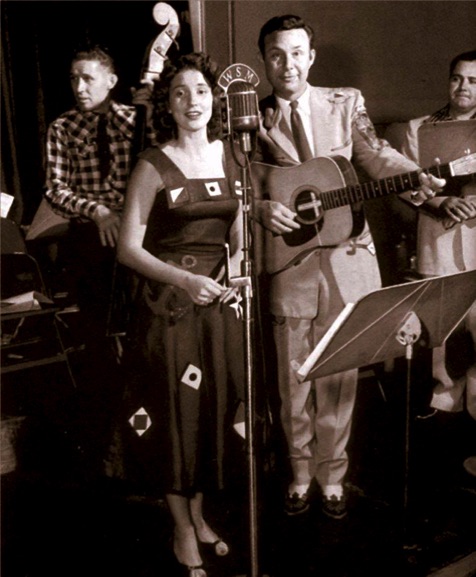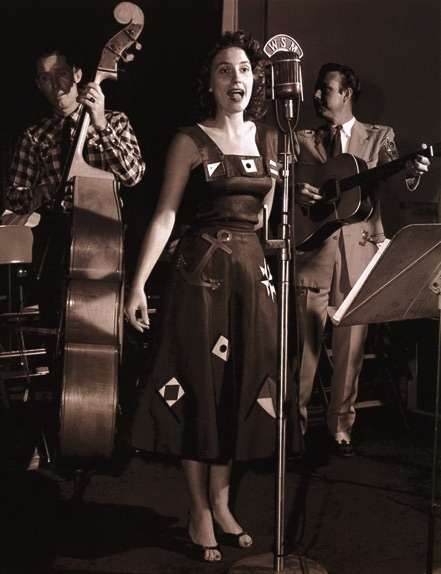 Ina Anita Carter (March 31, 1933 – July 29, 1999), the youngest daughter of Ezra and Mother Maybelle Carter.
She was a singer who experimented with several different types of music. Played upright bass and guitar with her sisters Helen Carter and June Carter Cash and mother Maybelle Carter as The carter Sisters and Mother Maybelle.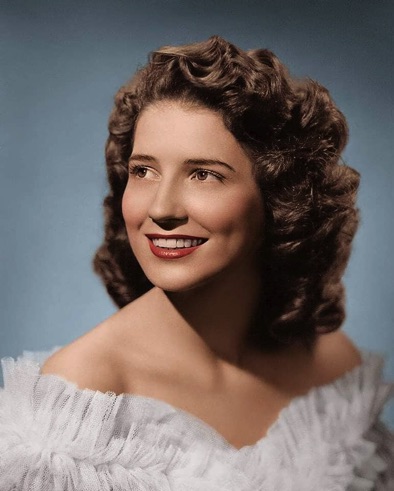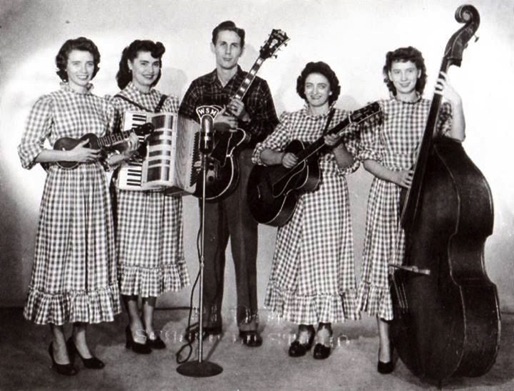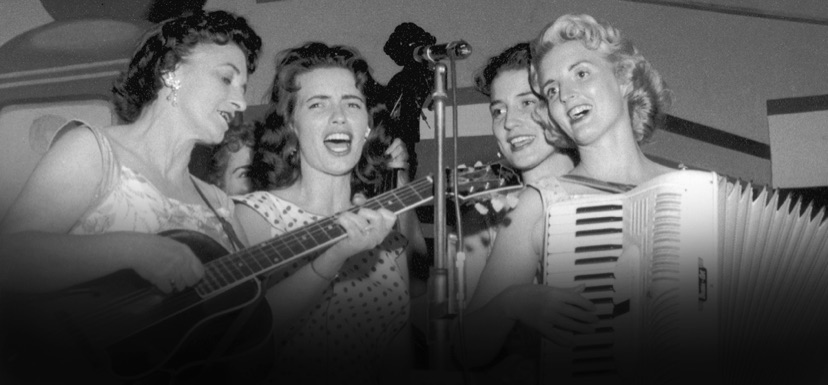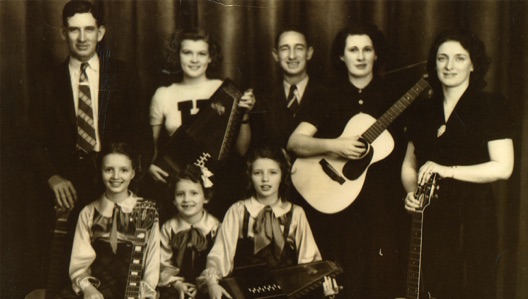 The Carter Family (clockwise), A.P. Carter, (Sara and A.P.'s daughter) Janette Carter, Ezra Carter, Sara Dougherty Carter, Maybelle Addington Carter, (Ezra and Maybelle's children) June, Anita and Helen Carter.
From 1946 through 1948, the quartet could be heard performing compositions such as "Wildwood Flower" and "Will the Circle be Unbroken", which was the Carter Family signature song, even then.  Along with Mother Maybelle and the Carter Sisters, performed a very thin Chet Atkins, the legendary guitarist.  He nearly starved with a duo called Homer and Jethro and was very thankful to have been hired for the show.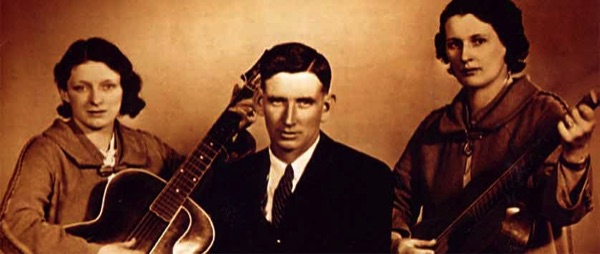 The original Carter Trio, Maybelle Carter, A.P. Carter and Sara Carter
Mother Maybelle and the Carter Sisters
Anita Carter & Jim Reeves
on Stage
Unfortunately, there are no sound recordings with Jim and Anita, even though the two are caught on stage together.
Not sure if they sang together here, it could be that Jim was on stage as part of the band.
Anita Carter had 2 top ten hits under her belt, the "Down The Trail of Achin' Hearts" with Hank Snow and "I Got You" with Waylon Jennings. Carter's other solo recordings also made it to the charts though not in the top 10.