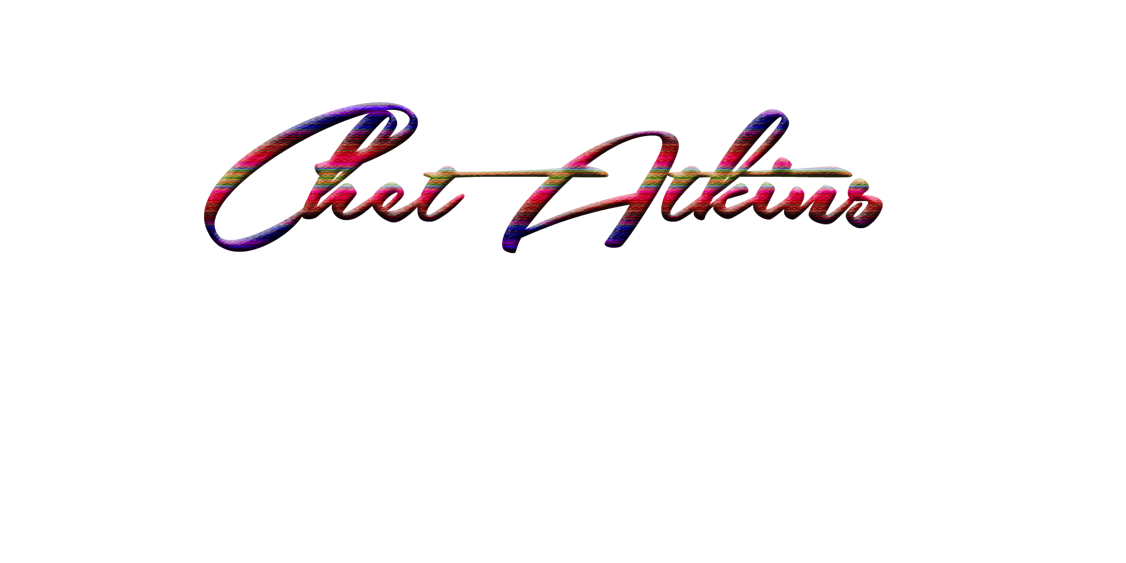 Chester Burton "Chet" Atkins, 1924 - 2001 was an American guitarist and record producer. In addition to a solo career, which began as early as 1942, he began in the meantime at RCA Victor to produce other artists' records, and participate as a studio guitarist on these. In the late 1950s, he, along with Floyd Cramer and Jim Reeves, among others, created the style of country music known as the Nashville Sound, but at the same time produced Elvis Presley's first record at RCA, and is also found as a backing guitarist on it.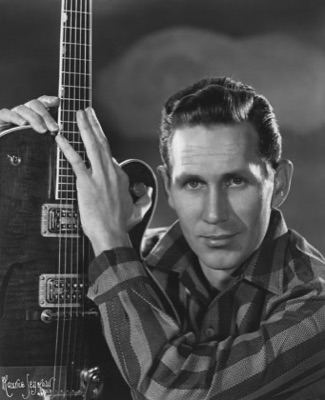 Mark Knopfler and Chet Atkins play "I'll see you in my dreams" and Imagine live at Secret Policeman's Third Ball 1987.
One of my all time favorite Chet numbers!
And of course, the Jim Reeves museum is located in Sweden !!!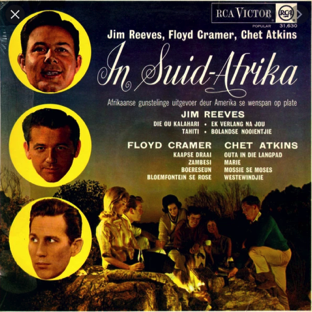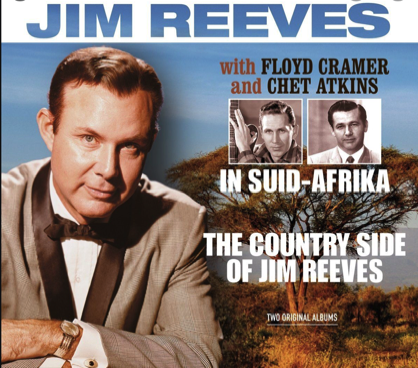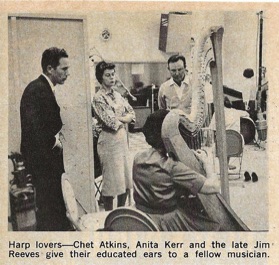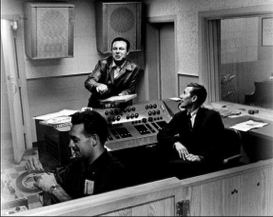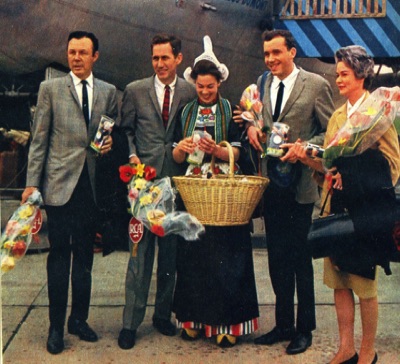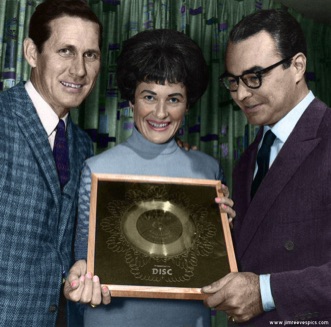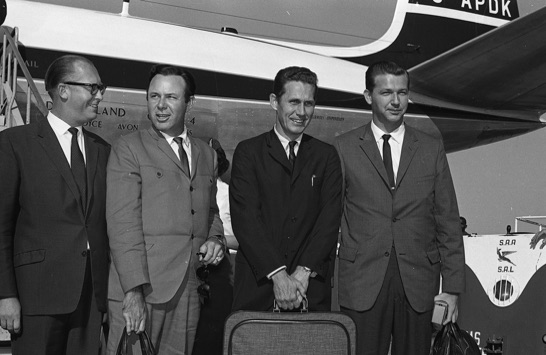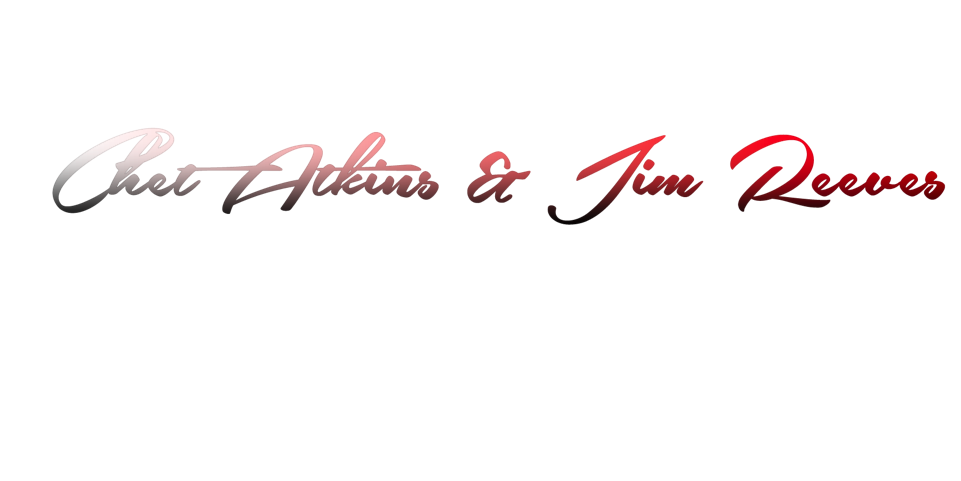 Jim Reeves, Chet Atkins and Floyd Cramer arrives in South Africa in 1962
Chet Atkins & Mary Reeves
South Africa
In the early 1960s, Reeves was more popular in South Africa than Elvis Presley and he recorded several albums in the African language. In 1962, he toured with Chet Atkins and Floyd Cramer among others where it performed in several venues for huge crowds of audiences. (Will possibly clarify these figures). In 1963 he was back and filmed the movie "Kimberley Jim". In the film, he sang part of a song in African. The film was produced, directed and written by Emil Nofal. Reeves later said he enjoyed the movie experience and would consider devoting more of his career to this medium. The film was released in South Africa (but never in the United States) in 1965 after Reeves' death.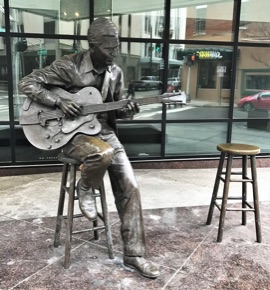 https://nashvillepublicart.com/2018/03/30/chet-atkins-c-p-g/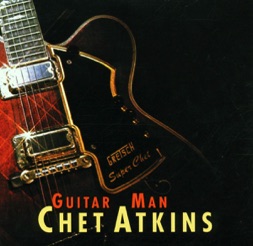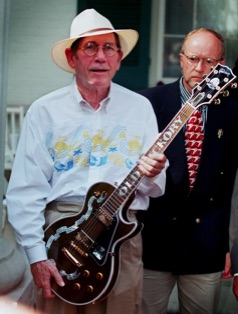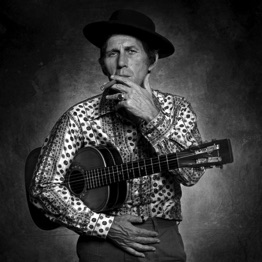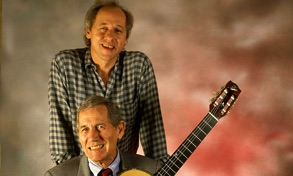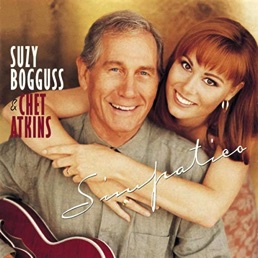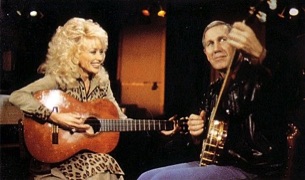 Jim Reeves and parts of the RCA troupe at Schiphol Airport Amsterdam on Friday 17th April 1964
Jim Reeves Chet Atkins Bobby Bare Anita Kerr