Skabona Max Factor 2017 06 14
After several years of thinking about buying a four-legged family member, the choice fell on a "Collie". We recall all the films about "Lassie" which must clearly have been an idea donor. With some other link to the museum we made a decision.
Buying a dog is a big decision, taking into account family members and surroundings for the dog to enjoy.
We were lucky to find a merited kennel just some 100 km from Voxna in Hälsingland where we live.
Wonderful Bo & Natalja Skalin "Kennel Skarbona" was very helpful to us. To be honest, I'm worried that Bo will get tired of my constant love declarations to Cheyenne via text messages with accompanying pictures. :)
But then, his beautiful, friendly personality and exuberant joy of life, prudent caution when required is almost hard to handle.
Two happy dog owners on their way home to Voxna
with Cheyenne (3 months) for the first time.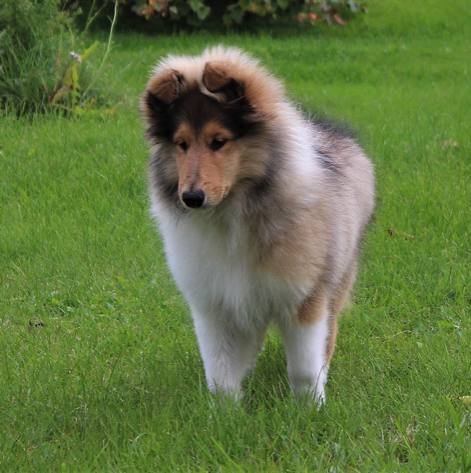 With over 50 champions, as well as world winners and European winners, veterinarian Natalja Skalin licensed to judge a number of breeds at CAC level. Bo Skalin, judge of the Swedish Judges Association with many own champions. https://www.skabona.com
Father of Cheyenne
Rejejs Oriental Milk
Mother of Cheyenne
Kiss of lady Fantazija
On the walk in the beautiful autumn forest 2017!