Waylon Yennings, Jim Reeves, Willie Nelson and many more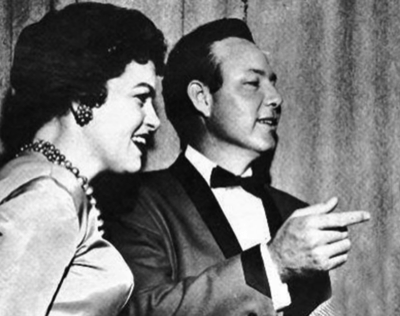 John Edward Berry (born September 14, 1959) is an American country music artist. Active as a recording artist since 1979, he has recorded more than 20 studio albums, including one platinum album and two gold albums.
Michelle Wright (born July 1, 1961) is a Canadian country music artist. She is one of the country's most widely recognized and awarded female country singers of the 1990s, winning the Canadian Country Music Association's Fans' Choice Award twice (1993 and 1995). In 2011, Wright was inducted into the Canadian Country Music Hall of Fame.
Beth Nielsen Chapman (born September 14, 1958) is an American singer and songwriter who has written hits for country and pop music performers.
Robert Mason "Bob" Carlisle (born September 29, 1956) is an American Contemporary Christian singer and songwriter. He performed with several bands, most notably Allies and Billy Thermal, before launching a solo career where he received a Grammy Award and four Dove Awards.
Rosemary Timothy Yuro, professionally known as Timi Yuro, born August 4, 1940, died March 30, 2004, was an American singer. Because of her deep voice and its wide range, she was called "the little girl with the big voice".
Mila Mason (born August 22, 1963) is an American country music artist. She made her debut on the country music scene in 1996 with the release of her debut album That's Enough of That, which produced three hit singles on the Billboard Hot Country Singles & Tracks
Patsy Cline, original name Virginia Patterson Hensley, (born September 8, 1932, Winchester, Virginia, U.S.
—died March 5, 1963, near Camden, Tennessee), American country music singer whose talent and wide-ranging appeal made her one of the classic performers of the genre, bridging the gap between country music and more mainstream audiences.
Known in her youth as "Ginny," she began to sing with local country bands while a teenager, sometimes accompanying herself on guitar. By the time she had reached her early 20s, Cline was promoting herself as "Patsy" and was on her way toward country music stardom. She first recorded on the Four Star label in 1955, but it was with the advent of television culture in the late 1950s that she gained a wider audience.
Singing "Walkin' After Midnight" as a contestant on the CBS television show Arthur Godfrey's Talent Scouts, Cline took first prize—the opportunity to appear on Godfrey's morning show for two weeks. She thereby gained national exposure both for herself and for her song. Three years later she became a regular performer on the Grand Ole Opry radio broadcasts from Nashville, Tennessee, which largely defined the country music genre. Although Cline preferred traditional country music, which typically included vocalizations such as yodeling, the country music industry—coming into increasing competition with rock and roll—was trying to increase its appeal to a more mainstream audience. After her recording of "I Fall to Pieces" remained a popular seller for 39 consecutive weeks, she was marketed as a pop singer and was backed by strings and vocals. Cline never fully donned the pop music mantle, however: she did not eliminate yodeling from her repertoire; she dressed in distinctly western-style clothing; and she favoured country songs—especially heart-wrenching ballads of lost or waning love—over her three popular songs "Walkin' After Midnight," "I Fall to Pieces," and "Crazy" (written by a young Willie Nelson).
Bobby Lord was born January 6, 1934 in Sanford, Florida, but grew up in Tampa. As a teenager, he entered talent contests, wowing crowds with his edgy rockabilly style. He was popular with Tampa's young crowd, playing concerts at dance halls.
Glen Campbell, 1936 - 2017 was an American country singer, guitarist and actor. His greatest hits include songs such as "Rhinestone Cowboy", "Gentle on My Mind", "Galveston", "Everyday Housewife", "Southern Nights", "By the Time I Get to Phoenix" and "Wichita Lineman".